Upi's Tex: 
Handmade

Clothing & Accessories from Nepal

With over 223 unique articles, Upi's Tex is an honest and well-known wholesaler in Bavaria, Germany.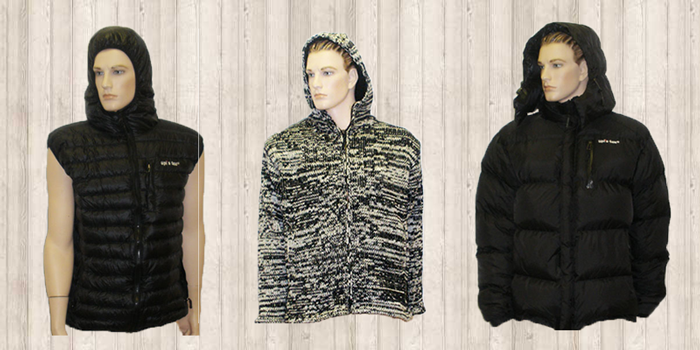 Clothing & Accessoires
We offer high quality down clothing in universal sizes.
In our range of handmade knitwear made of natural wool there are exclusive designs of sweaters as well as hats and gloves, we also offer colourful pashmina shawls and designer felt products.
With over 27 years experience, we offer expert advice and quality products that are sustainably produced and imported.
Visit us and

get to know us

, we look forward to your visit!
We have over 15 satisfied trading partners.
We love our work and are always there for you!
Many years ago we added the products of Upi's Tex to our range, because the native Nepali Upendra Shrestha, who is known as Upi, produces his products in his home country under fair working conditions and with many natural materials. So we can sell his hats and jackets in good faith and are looking forward to further cooperation in the future.
For a long time I have had Upi's hats in my range of products and find the enormous variety great. The quality is very good and the price too. I thank Upi for the good partnership.
Upi's Tex stands for me for unusual fabrics that I love to sell. The clothing is well produced and sustainable – I support this.
I was born in Nepal and I have lived in Rosenheim with my family since 1988. We set up a wholesale business for goods imported from Nepal and have grown steadily. Today we produce 100% of our goods in Nepal without child labour.
Despite our short history, we are very grateful for the assistance and cooperation of old and new acquaintances and friends during that time.
Thanks also to our long-standing customers, who appreciate our good quality and origin of our products!
Upendra Shrestha
Founder
Genuine, unique goods

100% made in Nepal

Direct imported

27 years of experience
Dealer-Shop
Are you an interested retailer? Visit our store!
All articles, colours, and prices have been put together for you. Please identify yourself as a trader and we will show you our entire range.
Dealer-Shop